Live Rich Kitchen: That Slow-Cooked Life
I don't know about you all, but for some reason food has always tasted better to me when it was cooked by someone else. lol I mean, I loooooove to eat, but I've never been a huge fan of the cooking craft. Besides, my husband enjoys doing it way more and his food always tastes way better. But even with this, it dawned on me once Arria was born that my non-cooking ways may have to change for the better. ... or at least for the more consistent. Afterall, I wouldn't want my babies growing up on takeout and TV dinners!
So I made a plan to change my ways, and decided to evaluate why I disliked cooking so much. After some deep stomach (and soul) searching I came up with the following list:
Plannning

Time

Convenience

Mess

Cost

And most importantly, will the taste be worth the work???
Let's break it down, shall we!
1) Planning: Let's keep it all the way real-- more often than not, the most time consuming part of the cooking process is just trying to figure out what you want to eat in the first place! Then if you're anything like me, once decided, there's bound to be a necessary trip to the grocery store. Why? ...because of course, the thing you want to make includes NONE of the ingredients that you have handy and available in your fridge, or pantry. Point blank: Having to plan this much to figure out my next meal usually has me sharing Kimmy K's sentiments...
2) Time: Cooking can take foreeeeevverrrr!
After figuring out what to eat, buying the ingredients, doing the prep, cooking the meal itself, and then the annoying post-cook clean-up-- my night is usually shot. By then, most of the time I'm not even hungry anymore, I'm on the verge of sleep-eating, or all I want to do is pass out on the couch (sans diner et tout)!
3) Convenience: I mean this is pretty self explanatory. I'd always rather be doing something else, because let's face it-- cooking is never convenient ...EVER!
4) Mess: I'm not a messy cook, but there's always cleaning to be done after preparing a meal. And unfortunately all of us aren't living with this guy... **sigh**
5) Cost: When I'm getting online inspiration for meals it seems like the most swanky and expensive stuff is what I'm drawn to (i.e.: lobster, seafood, and steak). For some reason, those always seem to make my mouth water most, but many of those recipes only yield about 4 servings.
I can tell when my husband really likes something because one of his meal's will end up being two servings. This ultimately only leaves me with about .5 of a serving for all of the hard work, time, and money put into the meal. Looking on the up-side, at least it didn't go to waste!
HIM (after a work out)
ME (just trying to savor a little taste)
6) Does it even taste good: Sometimes my culinary adventures yield satisfactory results. But more often than not, I end up watching my efforts rot in the kitchen fridge after a week (because my husband would rather eat something else). No matter how pleased I am immediately after my endeavors, when this happens I'm left feeling more-or-less like this little guy... #FAIL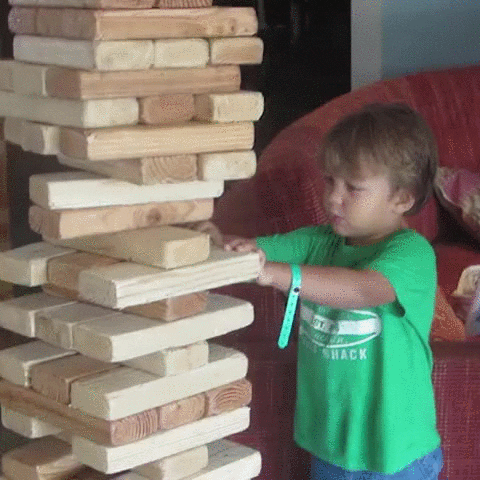 So you may be wondering, what does any of this have to do with the slow-cooked life? My answer: EVERYTHING. One day while perusing the internets for mealspiration, I came across
Pinterest and a showcase of glorious slow-cooker meal boards. YUM YUM YUUUUMM! Every meal looked delicious, the recipe descriptions for every meal seemed fairly east enough, and everything could pretty much just be thrown into the one pot ...meaning minimal mess!
I was hooked! For the next 3 hours I browsed and pinned meals that made my mouth water. I waited until the next day, to actually purchase my slow cooker (you know, just make sure I wasn't being impulsive)--Because, you know, that neeeeever happens. :-/ The end result was me purchasing this wonderful piece of equipment that you see below.
Since then, I've actually prepared a couple of dishes using my slow cooker and must say that I am VERY pleased with my purchase. Slow cooking has not only combated reasons 1-5 of why I usually hate cooking (and with exception to one occasion involving a peanut butter, coconut thai concoction) it has even tackled reason #6 as well! It's sooooo easy!
I look forward to sharing some of the QUICK, EASY, CONVENIENT, and TASTY meals/recipes that I'll be making with this bad boy in the near future. Check back, and hopefully you will be able to find tons of inspiration in The Live Rich Kitchen to help ward off your cooking blues too!
Until then, #LiveRich and Happy Dream Chasing! :)
Xx,
E
#Food #Recipes #SlowCooker #TheLiveRichKitchen #cooking #QuickMeals #easymeals #moneysavingtips #AtHome #MomBlog