My "Dirty Thirty" Pity Party
When we lay down every night there's no guarantee that we'll wake up to see the next day. This said...
They say, "your health is your wealth"-- so each day that we wake up with a sound mind and functioning body is a blessing. Often times we fail to recognize these daily graces for the gifts that they are, especially in today's society. We're constantly consuming social media and comparing ourselves to others; constantly analyzing and evaluating what we don't have, based on what others may appear to have (given their timelines).
I can admit, I'm no exception to this.
In the days leading up to my 30th birthday I had brief a moment of self-loathing. Not because I was turning a year older, or entering another decade-- I recognize that not everyone makes it to 30, and black doesn't crack (so I was good on that). My antipathy stemmed from a place of feeling unaccomplished as I prepared to enter the next phase of my "adult" life.
Let's be honest. In your teens and early 20s there's a certain notion of where you "should be" by the time you reach thirty. It's assumed that by then, you'll have it all "figured out"-- a great job, raking in a substantial enough salary (ensuring financial stability/freedom), a healthy and loving relationship, potentially married, and maybe on the road to starting a family. Think back. Does that sound about right?
Life happens, plans change, and as humans it never ceases to amaze me how much finances can affect our mood and motivation. So though I'm blessed to have "checked off" many of things mentioned above, as my 30th birthday approached, my lack of a full-time job (and subsequent lack of stable income) had me simultaneously DJ-ing, fist-pumping, and jiving at my personal dirty-thirty pity party.
...Number of attendes: 1.
Me. Myself. And I.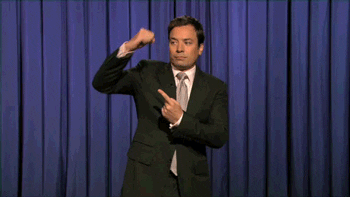 Then thirty finally arrived! There was no birthday miracle. I didn't wake up to find that I'd won the lottery, nor did I receive any notifications of landing my dream job. I simply chose to shift my mindset. It's easier said than done, but I was tired of worrying about what "could" or "should" be different. With everything I hadn't managed to do in my 20s, there was also a hell of a lot that I was able to accomplish: including pushing a full-blown healthy human out of my body. ...and then by the grace of God managing to keep her alive-and-well for over a year (alongside her father). lol **Cue the fist-pump**
The day of my actual birthday, I took time to sit and contemplate the countless riches I experience on a daily basis-- all of which are worth way more than whatever my bank accounts are valued to be. With this in mind I made a list of 30 things that I was grateful for, and another list of things I wish to accomplish in the next decade. Once I started the list, I then got an idea to do a correlating video. But due to the fun-filled day that Nick and my family had planned, I didn't get an opportunity to execute that vision.
Fast forward a couple months, one day I was on my way home from working a freelance gig. I was riding my bike around the City, and just thanking God for my life and all of His unexpected gifts, (while also declaring my heart's desires out loud, in faith and expectation). In that moment I was moved to do a little something-something based on my gratitude list, and the video below was the end result!
Hit play and check it out:
Which leads me to ask you, what are some things that you're most grateful for? While I have WAY more than 30 reasons to smile, I hope that my list and this video inspires you to take a moment to evaluate your life's blessings and compile 30 reasons of your own! If you're so inclined, please comment and share them below, or on any of our social platforms (included below).
If you like this video please feel free to share it, and head over to my youtube channel to check out more videos and SUBSCRIBE! :)
ps: Just in case you're wondering what I actually ended up doing on my 30th birthday, I spent a quiet and lovely weekend down in Baltimore with my family. Nick, Arria, and I played tourist in DC, and later my family surprised me with a fun Escape Room challenge, followed by a family dinner. They know how much I value experiences, and the day was exactly what I wanted: to feel, and be surrounded by love. Check out some of my birthday happenings in the photo gallery below!
#LiveRi¢h, and Happy Dream Chasing!
Xx,
E
Have a look at some of my 30th birthday happenings:
#DirtyThirty #Thirty #ThirtyYearsOld #TurningThirty #gratitude #30yearsold #MommyBlog #MomBlog #Aging #family #QuEricaTV #EricaLasan #AdventuresOfALiveRichMommy #Summer #Funthingstodo #GettingOlder #SummerFun #DayOut #Family #Travel #QualityTime #LiveRichAdventures #DC #WashingtonDC #WashingtonMonument #EscapeRoomBaltimore