Welp, I promised Nicholas that I wouldn't post anything on the day of our anniversary, but over 48 hours have passed and I think it's now safe for me to profess my love. ...but I'll try to make it quick. Hey, I tried! lol
It has now officially been two years since we took vows to solidify something that we'd felt for 8 years prior. A lot of great things have happened in the past two years, and a lot has changed... but I'm glad one thing hasn't changed, and that is how much I love him. This man continues to make me smile, and make me laugh even when I'm upset. He continues to support my dreams and visions, all while being the best man that you can possibly be for both me and our baby girlArria. I am so blessed to have this guy as my life partner, for today and for all of the tomorrows to come.
Now that my love declaration has been made, you have to excuse me while I dedicate a portion of this post to bragging about my talented friends Loraimy and Elvin. But I have to, because when it comes to creative cuties and executing a vision, these two lovies rock my world. 😏😌😊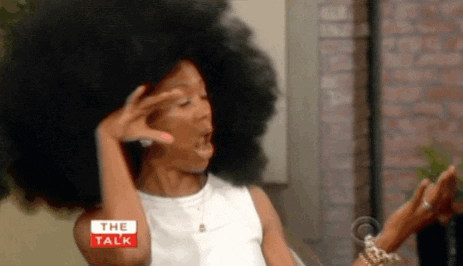 First up: Loraimy
The designer of my bomb-tastic dress...
I was four-and-a-half f months pregnant when we got married and I STILL love my dress every time I see it... It was convertible and could be worn 4 different ways! I was so happy with it, but even more-so because it was designed and made by my super-talented good friend. The concept was an idea that I had, and she just brought it to life and took it to the next level! Loraimy is getting married next year, and I. CANNOT. WAIT to see what she does with her own dress!
Fun fact: she also did my hair, and was "on set" supervising the styling of the shoot. haha
Next up: Elvin
Media Person Extraordinaire-- Videography an Photography (among other things)!
If you follow my other social networks (and have been following QuEricaTV for the past couple years) then you probably recognize the work of my super talented and amazing friend Elvin. Elvin is has been the photographer and videographer for all of my original #QuEricaTV street interviews, and has taken all of our memorable photos: Maternity shoots, Newborn photos, and obviously, my wedding photos.
Now he's expecting a BABY next year, and I can't wait to see all of the creative ways that he captures the memories of his little one. Oh, and he recently got engaged as well! Hmmm, I wonder who'll be photographing his wedding, because his work is a tough act to follow. lol
Okay, this is the last #funfact that I'm going to share regarding this day. Want to know how I met these two creative visionaries? You probably won't believe it, but I met them both five years ago while I was working as a Fashion Merchandiser at ZARA. Although I loved the creativity of job, I eventually ended up hating the company (long story). But even with this, the best thing to come out of the experience was meeting these two talented people, who have become some of my closest friends over the years. It was so amazing to share in this intimate day creating memories with Elvin and Loraimy, while also supporting their businesses, and being blessed by their incredible talents!
Don't you just love it when your friends become your community, and your community becomes your chosen family? lol Please check out both of their sites, and if you're ever in need of any of their services, please support their businesses, because they are absolute fuegooooo!
👗 LORAIMY: @DesignByLoraimy 📷: ELVIN: @BxElv
Their end results will have you like...
Okay, I'm done. :) lol
#LiveRi¢h, and Happy Dream Chasing!
Xx,
E
#wife #marriage #NicholasReid #family #QuEricaTV #loveandmarriage #love #MomBlog #TheLiveRichJourney #AdventuresOfALiveRichMommy #Throwback #Family #Coupling #LiveRichAdventures #Pregnantwomen #pregnancy #fashion #Style #LiveRichStyle #LoraimyRodriguez #DesignByLoraimy #ElvinRodriguez