Date Night: Wonder Women and Our Babies
Hola Richsters,
Two summers ago I needed a quick space to meet up with a friend, but I was short on time and had a young baby Arria in tow. In other words, I was not trying to go into the City-- so wherever I was going needed to be close, convenient, and kid friendly. That was the day that I Iearned about Brookfield Place. Since then, this commercialized waterfront shopping center (and its beautiful accompanying atrium) has become one of my favorite spots for a good mommy-hang in the City. It's easy for me to get to from Jersey (about 20 mins by train) and doesn't require driving or walking out in the elements (there's an underground passage directly from the PATH). The best part? There are mommies and kids everywhere, all the time.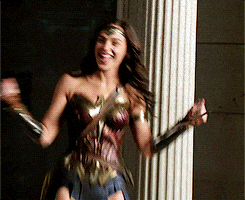 Did I say that the cute mom gangs were the best part? I lied.
The best part is that there is literally always something to do at Brookfield Place, even when there's actually nothing to do. The food court and people watching would be satisfying enough for me; but with Brookfield Place's objectives being fashion, food, and art, there are always cool art installations and events happening. During the Winter months, one of these ongoing events happens is Pictures Under the Palms. Space permitting, every Wednesday (from January through March 15th) anyone could come to the atrium, cozy up, and watch movies on the big screen.
By now you guys are probably very familiar with my mom-mazing friend Sunnie. So it should come as no surprise that this thrifty adventure came about, courtesy of her #LiveRichMommy ways. Even with all my pregnant hormonal lethargy, I'm never one to turn down #FreeFun, so off to the City we went. That night Wonder Woman was the movie showing-- and appropriately so, considering we we were a pair of wondrous women out and about with our wondrous girls!
Even though taking the public transportation and traveling with Arria at 8 months pregnant wore me out, it was worth the trip. We had a blast! There was a live DJ playing jams starting around 5:00PM when they opened for seating. From then until the movie started at 7:30 they were also handing our bags of free popcorn. So not only did we get to watch a movie, we got to soul groove, and free snacks. Arria and her baby bestie, Olani, were outchea living our best lives.
The movie was good, but the company is what made it great. ...Besides, I'm a Marvel fan over DC any day. ;-) Take a look at some of the pics from our night watching flicks, and let me know what #FreeFun activities that you enjoy in your area?
#LiveRi¢h, and Happy Dream Chasing!
Xx,
E
ps: If you're ever in the City and looking for a cool (and free) place to relax and unwind while taking in some of New York's finest sites, be sure to stop by and check out some of Brookfield Place's other free events!
#Belly #marvel #WonderWomen #DCComics #Comics #parenthood #MyLife #newmom #datenight #mom #AdventuresOfALiveRichMommyTBT #MommyBlog #MomBlog #AdventuresOfALiveRichMommy #BrookfieldPlace #NewYork #NewYorkCity #FreeFun #Funthingstodo #CheapFun #fullterm #pregnancy #fulltermpregnancy #SavingMoney #Parenthood #Funonabudget