Hola #LiveRi¢h Fam,
Well is officially summer and things have certainly been heating up. Summer is the season of of great food, color-filled plates, refreshing beverages-- full bellies, and summer bodies! lol
A couple weeks ago I shared how I felt about my new mommy body. I thank God for the wisdom to speak into existence a prayer of discipline and diligence, because guess what I've been doing to keep on track with those goals... Not a damn thing. lol
In all honesty, I'm really just starting to get into the mindset needed to carry out many of the goals listed in that post just this week. Though I've been doing limited cardio (like walks with the kids), I must admit that the greatest culprit in reaching my goals has been SNACKS!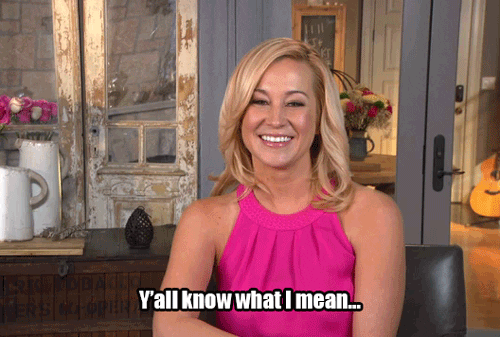 I am a HUGE fan of that snack life-- don't get me wrong. I love things that go "crunch" (i.e. fruits and vegetables), but Lord knows I also love things that make me say "YUM!" **cue the cookies and cakes** lol And with summer finally showing its face (and its hot behind)-- all of a sudden my craving for ice cream (even with my recent discovery of being lactose intolerant) has been getting the best of me. Having said all this, it has been made more than apparent that if I'm going to be snacking, then I need to be snacking smart. Luckily for me, the kind folks at Sabra, Lay's, Bubbies, and Rachel Pauls Foods are in line with my mission of being snack-tastically satisfied (while getting summer-time snatched)!
Keep reading to learn about some of my new favorite summer snacks, and how they each help keep me on track with my health and fitness goals.
SABRA
I'm not big on using condiments and dressings on my food, but every once in a while you just need a little something-something to give your raw veggies some edge. For me, that something comes in the form of hummus. I LOVE hummus! Since it's made from chickpeas it's light in calories, but full in guilt-free flavor. I've tried doing home-made hummus, but it's never quite the same as the store bought kind.
Sabra is my go-to hummus brand, but I was so happy to discover that they've now also released some new Mediterranean bean dips! There are three new varieties to satisfy any flavor craving including: Black Bean with Roasted Tomato & Paprika, Mediterranean Red Bean with Sundried Tomato & Basil, and lastly the White Bean with Spinach & Roasted Garlic. Of the three, the white bean dip was definitely my favorite (though I really loved them all). The best part is that these bean dips can be used across the board! I found myself heaping it onto salads, on crackers, in rice dishes, egg sandwiches, and of course with raw veggies. I was even surprised at how much Arria loved it too!
LAY'S
The first time I was pregnant (with Arria) I started off as a vegetarian, but thanks to pregnancy hormones my cravings turned me into a "bacon egg and cheese" aficionado. My second pregnancy all I craved was chips. But not just any chips-- the classic lay's chips that come in the yellow bag. ...You guys know exactly which ones I'm talking about. lol I couldn't get enough of them! The weirdest part is that outside of that pregnancy, I rarely ever eat chips.
Well, God knows at that time I could have used some of Frito-Lay's recent releases, their Poppables waffle crisps, and their new Classic chips with low-sodium. Just thinking about how much salt I consumed during those pregnant months makes my mouth dry. With these chips I would have gotten the chip-y goodness minus all the salt!
Another new release is their sweet mango salsa and Yellow Corn Bite Size tortilla chips-- perfect for those of us who love a good sweet and salty combo (and those littles with their tiny hands) lol. As light as the salsa was, the sweet mango flavor wasn't overwhelming. So in addition the tortilla chips, I found myself spooning it in: burritos, rice bowls, and even on a random sweet potato and eggplant dish I made. No matter what it was, that salsa kicked it up from good, to great!
RACHEL PAULS FOOD: HAPPY BARS
This Rachel Pauls snack is sure to do just that... make you happy.
Prior to trying this LOW-FODMAP friendly snack I can't tell you how often I'd tried a "healthy" bar-- excited to be doing good for my body, only to be left disappointed by the taste. Not the case for these bars! They're just as delicious as they are healthy! They come in an assortment of flavors with sexy sounding names like: Oatmeal Raisin Bliss, Chocolate Chip Delight, Peanut Chocolate Euphoria, and Peanut Maple Pleasure-- but my absolute fave was Orange Chocolate Ecstasy. YUM! Talk about a guilt-free delectables!
Everything about these bars makes me happy. Having 8-10g of protein, 3 g of fiber, only 200-215 calories per bar, and being made from all-natural ingredients I couldn't love these bars enough.
But the additional pull for this convenient snack, is that they're also exceptionally beneficial for women-- especially those who suffer from IBS (Irritable Bowel Syndrome). These bars are Low-FODMAP. According to the Rachel Pauls site, "FODMAPs are all poorly-digested short-chain carbohydrates that are present in a wide variety of foods, including wheat, onions, garlic, legumes, milk, honey, apples, dried fruit, some sugar substitutes and added fibers." These common carbohydrates often "may cause stomach aches, abdominal distension, gas, bloating, diarrhea and/or constipation." Does any of this feel all too familiar? Then summer-body aside, these bars may be the perfect snack for you!
Knowing all of this makes this snack a no-brainer for me. Even Arria (being our unofficial-official family authority on all things delicious) gave these bars a two-thumbs up-- well really, just a yum-yes nod of approval. lol There's a lot more to learn about FODMAPS if you'd like more information, feel free to head over to the Rachel Pauls site!
BUBBIES
Well, though I am on a snatched-summer mission I am only human, and have weaknesses. As I mentioned earlier, during the summer season ice cream is that weakness. I mean seriously, a chocolate chip cookie dough cone is always sure to deliver a smile and joy. ...But the problem is, I always finish my cone feeling like I want three more of them.
Darn you ice cream, why must you be so delicious?!
Then I discovered Bubbies Mochi Ice Cream. I'd never heard about mochi ice cream prior to April of this year, but apparently I'd been missing out! Mochi ice cream is essentially just multi-bite ice cream treats wrapped in sweetened rice dough. The beauty in this is that I can have more than one! Six bites usually come in each box-- so if I guiltily finish a whole box, who cares?! :) Another great thing is that these bite-sized treats are easy for your kiddos to handle, resulting in limited mess. You can make it a one-and-done situation, so there's no fighting with the babies when they ask for more. Arria loves her Bubbies so much, that whenever we go to pick up a box, she never wants to let go! ...Literally (see gallery).
Well, that wraps up this post. Keep an eye out for an #ArriaTries video dropping sometime this week of Arria's reactions to trying these snacks for the first time. She's such a character. And if you like the video and don't want to miss out on others in the future, make sure to subscribe to my channel!
Though this post is sponsored, all thoughts expressed here are my own. Hope they help you discover some tasty new treats of your own for the season. Are there any new summer snacks that you have been craving? Share them in the comments below!
Until the next time-- snack well, #LiveRi¢h, and Happy Dream Chasing! :)
Xx,
E
pc: Sunshine Aboubakar and Nicholas Reid
#Summer #SummerFun #snacks #healthandwellness #healthyliving #healthyeating #RachelPaulsFoods #RachelPauls #Bubbies #Mochiicecream #Sabra #hummus #beandip #sabrabeandipreview #foodreview #food #Lays #FritoLays #FritoLay #chips #cutebabies #ArriaTries #ArriaReid #JaiyceReid #summersnacks