Life In My New "Mommy Body"
Hola mamitas,
In my latest #ThriftyThursday post I shared a little bit about my current state of mind when it comes to my physical appearance. I was stating it lightly, but the truth of the matter is I haaaaatee my body right now.
I know, I just had a baby only three months ago. I know I should be kinder to myself, gentle, and more self-loving considering the miracle I just birthed into the world. While all this is true, I started this blog as an outlet for my pregnancy and motherhood journey; a place where I can share my truths in this realm. Right now, my truth is that I feel frumpy and sluggish most days, I hate that my legs rub together when I walk, that my stomach is hanging over my pants, and that I can now see cellulite in my arms (which has never before happened in my entire life). Yes, I will get to the being kind and gentle part soon-- but right now I am assessing my situation, and I feel like it's okay for me to feel how I feel.
For me, learning to love my new "mommy body" means living in the strength of the body I've chosen to create for myself. Not settling into the idea of "welp, this is who I am now;" and becoming comfortable with the idea of accepting a state of being that I'm not totally satisfied with.
My mommy body 2 months postpartum. My boobs are in it, to win it!
No instantaneous "snap back" here!
I usually try to lead with the positive outlook in every situation, and in this particular moment-- my sunny side is: that I'm alive, healthy, with a healthy baby boy, and that everything is functioning as it should. For this I am grateful. Though I've lost about 30 pounds in the three months since giving birth to Jaiyce (I'd just hit 200 lbs the weeks he was born), I can't help but be uneasy about my current weight. I'm still about 35 pounds over my pre-pregnancy weight. For me, the issue isn't solely how I look, but more importantly how I feel. I don't feel like myself; Many of my clothes don't fit the way I like-- and there is absolutely no way I'm replacing my wardrobe-- there are waaaay too many good finds in there.
Okay, now that my complaining is out of the way (thank you for bearing with me)-- I'd love to share with you all how I plan on fixing it! :)
Tomorrow officially marks one month until by 31st birthday (Yaaaayyy!). I want to enter my 31st year feeling STRONG, bold, sexy, and fearless. So what better time to make move than now? And what better way to zap the mind into the spirit of transformation than a challenge? Because, you already know, I'm all about making it fun!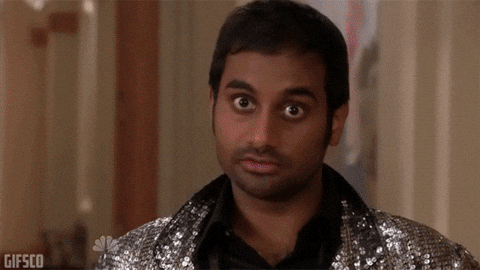 I know I've probably bored you all enough, but I'm sharing this not because I want compliments or to be told how great I look for having just birthed a baby; I'm sharing all of this because I want to be held accountable. I'm a huge fan of the "treat yo'self" ideology, (for me, everyday is treat yourself day). But I'm also coming to accept that that in order for me to be in the place that I want to be in life (weight aside-- I'm talking about business, relationships, creative aspirations, etc.), I need to become a bit more disciplined. That's not to say that I'll never fall off, but I also recognize that these are the times when I truly need to be kindest to myself (as I continue to strive toward my health and wellness goals).
After my pregnancy with Arria I took about 6 months before I started working out again. Knowing how much I hate going to the gym I tried kickboxing classes and fell in love! It got the the point where I would go five days a week, and actually looked forward to my daily sweat sessions. Sadly, that was before we moved and my financial situation changed (since I'm no longer working full-time). Now that I'm on kid number two, I think it's time for me to find another workout vibe that fits my current circumstances. If you follow me on instagram, I'm sure you'll be seeing how that progresses via my insta-stories, but I'll also be sure to keep you abreast here on the blog as well.
In the meantime, we all know that no goal is complete without measurable steps and a plan of action! I'm no fitness expert, but here are a few small manageable changes that I plan to make over the next month to help me towards my wellness goals:
Drinking tons of water

Returning to my vegetarian/pescatarian diet

Cutting carbs for a solid 2 weeks, and then limiting my consumption of them thereafter

Exercising some form or cardio/strength training for at least 40 minutes a day (five days a week)

Starting to meal prep at least 2 meals a day

Limiting my snack consumption. Bwhaha- let me not kid myself! (I can try at least sticking to proper serving sizes)

Curbing my sweet tooth, by only consuming natural sweets (i.e. fruits)

Avoiding eating out

Not eating past 8 PM-- THIS IS HUGE.

Getting an adequate amount of sleep! Not just the 3-4 hours that I've become accustomed to. Apparently this has huge impact on how our bodies adapt.
The talker in my wants to go into detail as to why all of this is necessary-- but I'll spare you the boredom. Just know that committing to even half of this list will make a world of difference.
I'm looking forward to sharing a happy and healthy lifestyle transformation journey with you all! If you have any tips/tricks, or resources to aid in this quest (including apps or fitness gurus to follow on the 'gram), please feel free to leave them below in the comments, or drop me a line! Thank you so much, and until the next...
#LiveRi¢h, and Happy Dream Chasing!
Xx,
E
#LiveRichMommy #mommybody #healthandwellness #healthyliving #givingbirth #wellness #JaiyceReid #kickboxing #kickboxingmama #MommyBlog #MomBlog #pregnancydiscomfort #thetruthaboutpregnancy #prgnancy #postpartumdiet #date #Treatyo39self #pregnancystyle #LiveRichStyle