Making Time for Baby No. 2
Hey there Richsters!
It comes as no secret that being a mom of two can be time consuming. You barely have time to keep your home and life in order, and barely time to run a business or take on passion projects-- but time for your babies? You should definitely have time for your babies, right? I mean as a mother they're your number one job... so seriously, how hard can it be?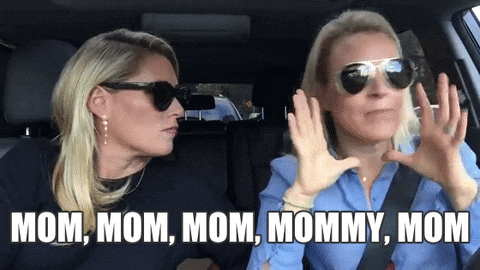 As a mom your time is always in high demand.
I'm finding that it's pretty darn hard, and not even in ways that I would have expected. When you're pregnant you hear, "Oh wow, *insert Baby A's name* is going to be so jealous when *Baby B* is born; because *Baby B* will be getting all of the time, love, attention." Though this was expected, I was determined to make sure that it didn't become our reality. Little did I know that it would never become a concern, because the attention never left little Arria! lol
Arria has an amazing personality and is super cute, so obviously she's a great child to be around, but as an active toddler it's really tough to keep up with her. The girl loves to play, and is ALWAYS on the move. Toss that in with the fact that she was being potty trained around the time that Jaiyce was born (and for some reason had to pee like 4 times every hour), I barely had a free moment to sit. So the first couple months, outside of his feedings and diaper changes, I barely had time to "hang out" with Jaiyce. Obviously he's just an infant, so it's not like we're kicking back and tossing brewskis, but I found that creating the time to be present with him was a challenge.
Jaiyce (like Arria at his age) has a very pleasant personality; he's super chill, barely ever cries, isn't fussy, and (at 3 months old) he's already sleeping through the night. He's wonderful! So wonderful, that I started to feel like I was taking advantage of the fact that he's so fuss-free. A good chunk of my time was being spent chasing after his sister; and when I wasn't doing that, I would be on the computer creating content, or on my phone checking/posting social media.
One day (about a month or so after he was born), I looked down from checking my Instagram and saw him just staring at me. He wasn't crying-- in fact, he didn't make a sound-- but the look on his face just broke my heart. He was looking at me, but the moment I put the phone down and stared back at him, he smiled. The biggest, gummiest smile his little cheeks could manage. I wanted to cry. Jaiyce may not have been able to articulate "mommy, please put down your phone and play with me," but his little face sure did. I have no idea how long he'd been staring at me, but I couldn't help feel that as a mom I had failed him in some way. Sure I was doing all of my "motherly duties" like feeding him, diaper changes, vomit patrol, etc..-- But he was probably staring and starving for moments of my undivided attention.
It was still pretty early in his life, but as far as obsessing over him in his infancy stage, I hadn't made time to do that. Arria had tons. When she was born, I took 4 months of maternity leave to obsess and love all over her on a daily basis. We made sure to savor every single minute, did a newborn photoshoot at 5 weeks, and even took pictures and videos every week to document her growth.
Here we are two years later. Jaiyce is about to turn 4 months old (on the 22nd), and we have yet to put together a photoshoot for him. Looking around our home you probably would even know he existed because we don't have any printed family photos that include him yet (or where he's not in a carrier). Not to mention, here I am, now a "stay home" mom struggling to make 5 minutes for my new little Reid.
Making Time
I shared an instagram post about how I felt lost and uninspired to create (or do anything really) for a year after having Arria. This time around, I have been VERY inspired: with the creation of this blog and other special projects (including the soon-coming relaunch of my jewelry line). I made a commitment to developing consistent content, and in my efforts to juggle everything, I thought I was becoming the queen of multi-tasking. I figured that with Jaiyce being so little (less than 3 months), he didn't know the difference. I thought, " I can feed, cuddle and snuggle my infant while drafting a bomb IG post (along with other things)." After that phone incident, I started to think that wasn't true.
The part that hurt me the most was to think that the free time I could spend with him, I'd been spending just scrolling the internets. Taking the time to envision myself in his position I couldn't even begin to imagine how he was processing my interaction (or lack of interaction) with him. Did he feel neglected? Would this affect how he felt about me in the future? Would he grow up to resent his sister? Or maybe I was over-reacting and over thinking things (because obviously he can't talk) so I was creating this conversation by myself, with myself. Either way, I couldn't help but think that there was something to be said about making time for Jaiyce. Some "us time" to help myself develop a habit of taking time to cherish each child.
I'm just a mother of two children, so I can only imagine how hard it is to create those moments with more than two. But being one of 5 siblings, I can attest to how much of a positive impact it can make on a child's life (and the dynamic of the parent-child relationship), when time is put into nourishing those one-on-one interactions. So since that day I now make a conscious effort to spend quality time with Jaiyce-- even if its only 5-10 minute intervals every hour that he's awake. Right now much of our "us" time is squeezed in while Arria is takes a nap, or later in the night if we both happen to be awake while the rest of the house is sleeping. I just want him to know how much I love him, and for him to feel that love (even if he can't express that he gets it).
In addition to the things mentioned above, I now also make an effort to involve him (and Arria) in my projects as much as possible-- especially as it relates to creating imagery. Bang! Two birds-- one stone. So now I'm able to spend time with them, document their growth, while also creating content that they can someday look back on with joy.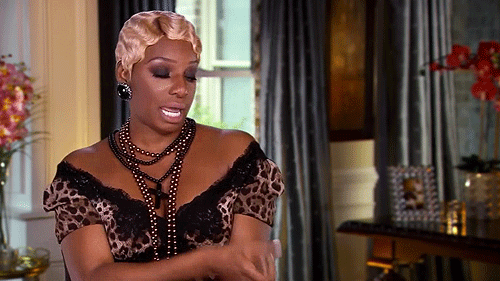 The challenge of raising children is real, and I salute all moms-- but I have a newfound appreciation for all of the moms who are juggling more than one. I have ABSOLUTELY NO IDEA how my mom was able to do anything raising four of us-- let alone graduating from college with an accounting degree, working full-time, and making sure that we were all fed and clean. Not to talk of bawsey moms who manage motherhood while building a business empire. How did they do it? How do they do it?
Those are questions for another day. But don't worry, when I get the answers I'll be sure to spill the sauce. Until then, if you're a #LiveRi¢hMommy who has any insight on how to be present and create quality one-on-one time with your children, please share in the comments below! I'd love to hear any tips/tricks that you have to offer.
Sending you all love, shoulder shimmies, and good vibes.
#LiveRi¢h, and Happy Dream Chasing!
Xx,
E
#multiplechildren #motherhood #jugglingchildren #jugglingmotherhood #momoftwo #mommyoftwo #JaiyceReid #ArriaReid #EricaLasan #LiveRichMommy #LiveRichMommy #bossmoms #MomBlog #MommyBlog #careermom #stayhomemom #stayathomemom #mom #mommy #mama