Beetle Juice Luxe: 1 Dress, 3 Ways
Hola there Richsters!
It's time for another #Thrifty Thursday!!!
In an age where a lot of people are buying into trends, it's time that we get back to thinking of our fashion as an investment. When it comes to fashion, the best way to make sure you're getting the most bang for your buck is to make sure that you actually wear the pieces that you buy-- That means getting the most our of your CPW (cost per wear)! I'm not sure if CPW is an "official" term, but I know that it's an idea that works for me. The more you're able to wear a particular item of clothing, the better you can feel about how much you spent on it-- or if you're thrifty like me-- how little you spent on it.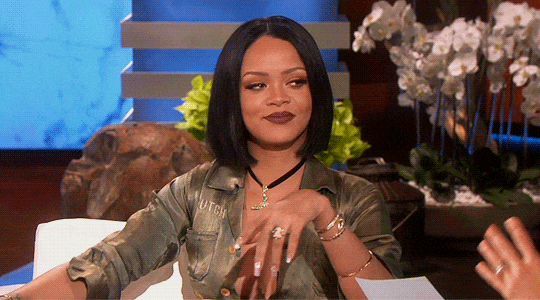 Last week I gave a little insight into the art of thrifting and highlighted 7 steps to a good thrift. Here I'll share one more: when purchasing your clothing it always helps to envision different styling options. Doing this will help you get more use out of the item and lower your CPW. The easiest way to think about it is: can I dress this up, can I dress this down, and is there something that I can do in between (that can easily take it from day-to-night). When I go thrifting I always ask myself those same questions. If you're able to consider those questions, and check off each box-- odds are, you're about to invest in a great fashion find!
Remember that Thrifty Thursday black/white dress that I purchased from the Salvation Army (for $9)? A lot of people probably passed that dress in the thrift store thinking that it was too busy... All I could see was a unique show-topping dress with a world of possibilities. Let's explore 3 of them (from casual to dressy) together!
LOOK 1: CASUAL STROLLING
Sheer Cardigan Top: Nu New York, fomerly Callalilai (free because I worked there)
Earrings & Necklace: My Handmade line, QuÉrica Jewelry (Retail for $33 and $66)
Bracelet: Street vendor find in Cuba ($8)
Shoes: Marshalls ($24.99)
TOTAL COST: Under $42!
The use of the solid colored cardigan dumbs-down the sexiness of this dress. By covering up the open back, and pairing the dress with some simple black flats it makes the dress a lot more casual. Not ony this, but the accessory choice here still makes the typically boring monochromatic color story pop. Nothing looks better together with black and white than a good red! So the popping red lippie helped pull the look together pretty well!
LOOK 2: COOL MOM VIBES
Sunglasses: unknown boutique vendor ($5)
Shoes: Marshalls ($14.99)
Necklace & Earrings: My handmade line, QuÉrica Jewelry ($33 and $24)
Bracelet: Cuba find ($8)
TOTAL COST: Under 37!
This simple look really allows the dress to shine on its own; it doesn't require much more than a comfortable pair of black heels and a great pair of shades! I happened to have these sunglasses for a while, but don't get much use out of them because of their unique coloring-- but they worked perfectly with this black and white dress. My choice of a chunky heeled sandal helped accentuate the color blocking of the dress. As far as accessories go, it didn't take much thought either, just a simple earring and necklace. I opted for the infinity collection from my jewelry line. I wear these pieces almost everyday because they're fuss-free, light, simple, and look good with everything. ;-)
LOOK 3: TAKE ME OUT, DADDY!
Earrings: My handmade line, QuÉrica Jewelry ($30)
Bracelet: Cuba Find ($8)
Belt: 2nd Ave Value Stores ($4.99)
Shoes: ZARA Woman ($40)
Bag: Vintage find from my mom's closet (never used with tags still in tact!)
TOTAL COST: Under $47!
This look is one that screams, I'm ready for a date night! lol My melanin is on fleek, my waist is snatched, and my back is out and ready for daddy's subtle touches. The embossed leather accessories are saying no kids tonight, and "I clean up well!" --or at the least, "I need to be in the company of other grown folks tonight." lol Because the other accessories are saying so much, there really isn't much need for a necklace, just a great pair of earrings with length. Keeping that in mind, I decided to wear my QuÉrica coin chain earrings.
There you have it: 1 dress, 3 ways-- and plenty of bang for my nine bucks. ha!
What did each of these 3 looks say to you? Comment below and let me know what you think about them, and how you would have styled it! I'd also love to see you strut your stuff in some of your thrifty finds. Share them online using the hashtag #LiveRichMommyStyle.
Until the next time, #LiveRi¢h and Happy Dream Chasing!
Xx,
E
#thriftshop #thrifting #thriftstore #niftythrifty #ThriftyThursdays #Marshalls #1dress3ways #toywatch #QuEricaJewelry #VintageBag #vintage #zara #2ndAveValueAtores #NuNewYork #Callalilai #Style #LiveRichStyle #StyleOnabudget #fashion #Fashiononabudget