A Happy (and Belated) 31!
Hey there Richster fam!
This past Saturday I had my official birthday bash... Yes, I know my birthday was in July. lol But this day worked best for getting into some official "off-duty" mommy fun / trouble. So I put the day on the calendar to gather some friends and family together for a New York night of drinks and dancing at Troy Liquor Bar.
It went a little something like this...
I wish we broke the camera out a little earlier in the evening, but in any case, I'm so happy to have these images (and my slightly fuzzy end-of-night memories) to remember the event by. lol Needless to say, it was an amazing night! Thank you to everyone who came out, made an effort to come out, thought about coming out, and all who sent belated birthday wishes. The love was felt and appreciated. God is good, and 31 is off to a great start! :-D
#LiveRi¢h, and Happy Dream Chasing!
Xx,
E
ps: I can't wait to get into the deets behind the dress I wore in a #ThriftyThursday blog post. You won't believe how much I paid for it!!! So stay tuned, and in the meantime feel free to check out some of my other great thrifted finds! :)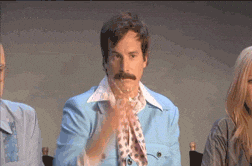 #EricaLasan #Birthdays #birthdayparty #turning31 #31 #TroyLiquorBar #NYC #NewYorkCity #NewYork #Celebration #TheLasanFamily #TheLasans #balancingmotherhood #vintage #thriftshop