Walking in Faith: I'm Partnering With Baby K'tan ...Again!
Hey there Mamitas and Papitos!
lol It's #InternationalBabyWearingWeek and if you know me, I am ALL about that life! Today I am writing to share some AMAZING News with you all! If you remember, back in August I partnered with Baby K'tan and did an instagram takeover for Black Breastfeeding Week. I am so thrilled to announce that I'm partnering with them again... but this time, it's an official full-blown brand ambassadorship (#MyBKJourney)!!! When I tell you that this is a blessing that I needed (and am so grateful for), you have no idea-- keep reading!
The Baby K'tan was my first ever baby carrier. I got my first one in 2016 about a month or so after I had Arria. I remember being so excited because I felt like life with my newborn was about to get easier.... and it did! With our Baby K'tan we were finally able to get out and go on walks (she would just snuggle up and sleep the entire time), I was able to feed her without breaking whatever I was doing, and I LOVED that I had my hands free, and that the carrier was easy to transport and sleek looking (it's really compact and travels easily in its own sack-- Which doubles as the sash to secure baby)! If you're a parent who likes the ease of being able to parent on the go (having access to both hands), comforting baby with stress-free cuddles, and for my breastfeeding mamas -- being able to run errands and feed at the same time-- then you should be about that #babywearinglife too!
WHEN THE PRAISES GO UP
...The blessings come down!
If you follow me on instagram and have checked out my recent instastories, then you already know that I'm looking to end the year on a screen-shattering hig-note. Earlier this year, I did a blog post sharing my vision for 2018 with you all -- and it was one based on the scripture Ephesians 3:20; declaring "Immeasurably more than I can ask or imagine, according to the power of His work that is at work within us." The blog post that I'd written right before that one was one that highlighted some of my highlights for 2017, but I also wrote a post (and even did a video) sharing lot of what I was feeling at the time: lost, confused, without purpose, broke, and bummy. Though I recognized that I have a lot of gifts/talents, and that I was living in blessings, I couldn't help but cry often about the lack of purpose and passion I was feeling in my life.
Fast forward a year, some family drama (that I look forward to sharing as a testimony of God's faithfulness some day), and a lot of prayer later, God is delivering me and my family into our time of HARVEST! We spent the end of 2017 a good part of this year praying for a change in our lives, and God is making good on His faithfulness. We are beginning to see a shift in our lives and prayers being answered. This collaboration is a part of the answers to those prayers. I prayed for my career to take a shift, I prayed to be delivered into the blessings of Abraham Issac and Jacob, I prayed for FINANCIAL blessings, and above all I prayed that the Lord deliver me into an understanding of my purpose. News of this partnership came when I needed a sign, any sign to show that I was on track to living according to my calling.
While some may not understand how, I barely understand it myself, but the Lord works in mysterious ways and according to His perfect timing. My initial partnership with this brand back in August was the beginning of those prayers being answering, but I had no idea that there would be more to come-- and so soon! The way I'm feeling right now, I'm sure the Lord is just starting to show off what he's about to do for me (and my family) in 2018. The bible says that faith without works is dead-- and I plan on working my faith even harder in these last 3 months. So with that in mind, I plan on doing another 90 Days of Momentum Challenge!
If you're subscribed to my channel, then you may have come across my first #90DOM challenge back in 2013. Every day for 90 days I did at least on thing that: put me on track for the goal, something that scared me, or something that I'd simply been putting off. It was pretty effective, and lead me to reaching some of my goals by forcing me to think outside of the box and get creative. Being that I'm expecting immeasurably more for Q4 of 2018, I figured I'd do it again!
I'm sharing all of this with you all to let you know that the power of prayer is real, the power of laying your burdens down (even those you feel are mundane) at the Lord's feet is real. I've been "saved" and raised in the church my entire life, but I'm just learning the power of prayer, and the freedom that comes with submitting to His will and purpose for our lives. Prayer is speaking what you want into your life. Some people call it "manifesting." Sure, in a lot of ways it is. It's simply speaking out loud the things that you would like to see God manifest in your life. Whether it be financial, protection, love, deliverance, or anything else. He hears those words, and it's our FAITH (and the belief that as we trust in Him) it will be handled-- that activates God's manifestation.
I wish I could fellowship with you all the way I fellowship with my family... but by now you may be tired of me going on. lol So I'll wind down this post with by saying: This ambassadorship is just the beginning. I'm trusting God to deliver on everything else that I envisioned earlier this year (and more!). I'm also exercising patience and waiting on his PERFECT plan, because all of the other times when I've tried to do it on my own didn't work. Instead I was left stressed and unhappy.
Prayer and handing my worries over is slowly helping me lead a more balanced life,motherhood, and entrepreneurial journey. Surrendering and leading in faith leaves me mind-space to just be and trust that all that is meant for me will be mine; it has also granted me wisdom to pray over habits that I've been trying to break for a long time. Habits like poor time management, finding balance, and operating from a mindset of scarcity. So far it's definitely a work in progress, but I'm starting to recognize a shift in the way I plan and prioritize my days, and I truly give God the Glory in leading that change.
I hope that this message speaks to you all who are in the trenches of trying to "figure it out." Let go, and let God. Speak with your Creator and ask that He lead you in His perfect plan for your life. If we're willing to listen and obey (that's a topic for another day, lol) His plans for our lives come with so many blessings, and with no sorrow added to it. So take refuge in Him, and rest in assurance that all that you need will be provided. :) I could go on and on about how amazed I have been in what God is beginning to reveal to me (and the opportunities that He's delivering me into). It's awesome, it's exciting, and I wish everyone could experience the peace that I've felt as a result of really just submitting my "plans" to his His will.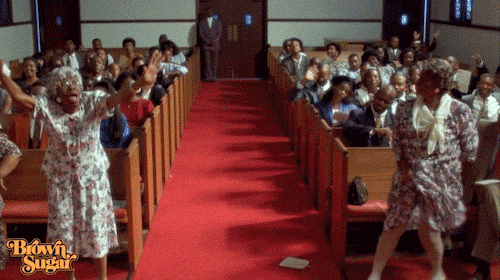 I look forward to sharing more praise reports (and successes) with you guys as the Lord continues to work! Here's to the vision of 2018: Immeasurably more than we can ask or imagine! :) Tell me, what's something outstandingly outrageous that you're trusting God for and seeking by faith? I'd love to know!!!
Until the next time, #LiveRi¢h and Happy Dream Chasing!
Xx,
E
PC: Nicholas Reid
#2018 #babycarrier #babyktan #babywearing #babyktan #naturalparenting #naturalmom #MyBKJourney #VisionBoards #havingfaith #workingwithfamily #TheReidFamily #family #Family #familyventures #prayer #thepowerofprayer #Mompreneur #momlife #mommyandme #careermom #stayathomemom #LiveRichMommy #momoftwo #bossmoms #stayhomemom #momspiration #creativemoms #AdventuresOfALiveRichMommyTBT #90DaysOfMomentum