Baby Wearing In Style with Baby K'tan!
Who said motherhood had to kill your closet, and who said baby wearing can't be stylish (or dare I say it... even sexy!)?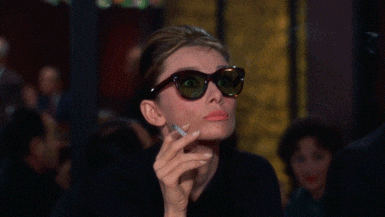 Now that I have your attention! lol As you all know I'm an official brand ambassador for one of my absolute fave baby carrier brands, Baby K'tan (you can read more about that here). If there is one thing that I love about my Baby K'tan carrier (aside from the fact that it's super safe for the baby--obviouuuusly) it's how stylish it allows me to be while carrying my baby. Unlike some other baby carriers, because there are no buckles, straps, or snaps wearing the Baby K'tan doesn't disrupt my style. Instead it wears as a tee-shirt-- which translates to comfort for both baby Jaiyce and myself. And since Baby K'tans come in an assortment of colors and prints, it keeps baby wearing fun, comfortable, and chic!
With the Fall season coming around, 'tis the season for boots, knits, layered pieces, leather jackets, and more. **cue my Julie Andrews falsetto** "These are a few of my faaaaaavorite things!" lol With all that said, today's blog post is dedicated to sharing 4 fun and stylish ways I've worn my Baby K'tan! Check them out!
Look 1: Farm Girl Chic
Featured Carrier: Baby K'tan Breeze
Look 2: Swaggy Mommy
Featured Carrier: Baby K'tan Breeze
Look 3: Pumpkin Patched Perfection
Featured Carrier: Baby K'tan Original (Dandelion Print)
Look 4: Simple and Sun-Kissed in Florals
Featured Carrier: Baby K'tan Breeze
That's it for now, but I'd love to know your thoughts on these looks. I'd also like to know what have been some of your most stylish ways of wearing your baby? I'd love to see them! Use the hashtag #LiveRichMommyStyle to share your babywearing looks, and view more of my mommy style (both wearing babies... and not)!
In the meantime, make sure you're subscribed to my channel and the blog newsletter (I promise we don't spam). Next week I'll be dropping a video highlighting all of the fun (and stylish!) ways that baby wearing in my Baby K'tan helps me mom-on-the-move! ;-)
Until the next time wear the babies and stay styling... #LiveRi¢h, and Happy Dream Chasing! :)
Xx,
E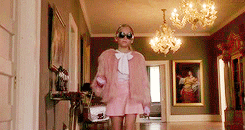 PC: Christine Lasan and Brian Lasan
#2018 #babycarrier #babyktan #babywearing #babyktan #fashionblog #fashion #Fashiononabudget #mommystyle #LiveRichStyle #StyleOnabudget #Style #pregnancystyle #brandpartnerships #brandambassador #mommyandme #Mompreneur #momlifebelike #stayathomemom #momlife #momoftwo #naturalmom #LiveRichMommyCollaborations #MomBlog #MommyBlog #naturalparenting #parenthood