#ArriaTries: Trick or Treating
Hola Mamitas (and maybe even some Papitos?) lol
How are you guys? It has been a week since Halloween, and I've officially eating all of Arria's Halloween candy. I know, I know you're probably thinking, "Well done, mommy!" jk lol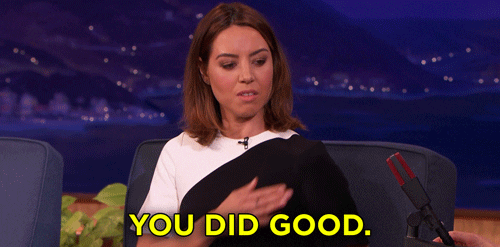 My mom never let me do the Halloween thing as a child. So when it comes to Halloween as a holiday, I had mixed feelings in deciding whether or not we should allow Arria to participate. Last year we were off the hook in having to decide because she was pretty young (a year-and-a-half), and I was 5-months pregnant (with Jaiyce)-- so my behind wasn't going anywhere. But this year since she was a little older I figured "why not?"; the weather was beautiful outside and it could double as an opportunity to meet some of our new neighbors! I made the decision, came up with a "costume" idea without spending any money (hence the reason this also falls under a #ThriftyThursday post), and got the three of us ready and out of the house just in time for prime "trick or treat" hours. Needless to say, I was feeling pretty darn proud of myself. lol
At the end of the day, we managed to meet all of our objectives: Arria and Jaiyce had fun/got fresh air, I got to meet some new people in the neighborhood, and even managed to do some light cardio and get a little sweat in! Not bad for a day's work! ;-) Check out the newest #ArriaTries video below.
(SUBSCRIBE to my channel)
Between creating content with Little Things, re-designing all of my sites, prepping to launch the new jewelry collection, and prepping Live Rich Movement (LRM) merch-- I'm gonna keep it real with you all, at the moment I feel like I'm drowning in content. Trust me, I'm not complaining, it's a beautiful "problem" to have! It means that I have a ton of ideas, and I'm actually creating them! Yayyyyy! But then when it's time to promote them I've been slagging behind a bit. Whomp whomp. But I'm trusting that by God's grace it will all get done by launch day which is set for 11/11/18! So please sign up for our newsletter (I don't spam), and keep checking back for updates!
So with all of that said, while I wasted no time killing Arria's Halloween sugar high (by inducing a couple of my own); I must admit that I have wasted a little time in releasing the video highlighting the day's adventures. lol But hey, better late than never! :)
CHEERS to all the parents living out their best childhood dreams (with their kids), while creating parenting memories that will last a lifetime! If you like this video please subscribe to my youtube channel. But in the meantime, I'd like to know: What are some traditions/activities that you wanted to do as a child, that you plan to start with your child? Share them in the comments below (or on our facebook page).
Until the next time, #LiveRich and Happy Dream Chasing!
Xx,
E
#2018 #ArriaReid #ArriaTries #ArriaStyle #JaiyceReid #mommyandme #momlifebelike #momlife #mommyoftwo #momoftwo #stayathomemom #creativemoms #AdventuresOfALiveRichMommy #balancingmotherhood #jugglingmotherhood #motherhood #halloween #trickortreat #trickortreating #Halloweencostumes #costumes #Funonabudget #vlog