Merch and Jewelry Available for Purchase!!!
Hey there Ri¢hster Fam,
It's Black Friiiiiiidayyyyy!!! I just wanted to pop in real quick to remind you all (and inform others of you who may not have known), that the new LRM [#LiveRi¢h Movement] Merchandise, and new QuÉrica Jewelry Collection (Owo Atijo) are up and available for sale.
Are guys ready to "Live Ri¢h?"
Many of you may be unaware, but I design and hand craft unique jewelry! As a matter of fact, 9/10 if you see me wearing jewelry, more than likely I'm wearing my own handmade jewelry line (as seen in all of the images here). When it comes to all of my projects, and brands, I'm a one-woman circus! lol With God's grace, I have been chipping away at the steps needed to get things done (especially within this #90DaysOfMomentum)!
For the past 2 months I've been working tirelessly to create consistent content, design the new apparel and jewelry collection-- while simultaneously revamping and updating all of my sites-- including my EricaLasan.com portfolio site! That said, unfortunately I haven't been the greatest at sharing many of the updates-- but the new sites are up, functional, and open for business! ...just in time for the Holidays! ;-)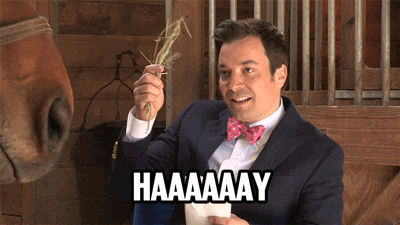 Now that I've gotten that out of my system... lol
Hopefully you'll take a moment to hop over and check out the new merch (above), and the new collection (shown below). :-D If you need a little styling inspiration, head over to the site and make sure you check out my instagram to see all of the fun ways that I've styled them over time!
I'd love to hear your thoughts! Comment below and let me know which of the shirts, and jewelry from the new collection are your favorites! And I'd be elated if you feel moved to make a purchase for yourself or a friend who you think would be down with the movement!
As always, I love and appreciate you all for your continued love and support! #LiveRich and Happy Dream Chasing!
Xx,
E
PC: @Hersshey_kissed_
#2018 #entrepreneurialwomen #womeninbusiness #AlstedeFarms #mommyoftwo #momlifebelike #Mompreneur #mommyandme #momlife #stayathomemom #bossmoms #momboss #mommystyle #QuEricaJewelry #jewelrydesigner #motherhood #alifeofpurpose #jugglingchildren #workwithchildren #JaiyceReid #newcollection #LiveRichStyle #SiblingCollaboration #smallbusiness #blackbusiness #supportsmallbusiness #LiveRichMovement #EricaLasan