Mommy Workout Inspo: OrangeTheory Fitness
Hey there Live Rich Fam!
A couple of months ago I put a poll out on my insta-stories asking you all what kind of content you wanted to see from me. (If you're not following me, you can do so HERE). :) And surprisingly, a couple of you mentioned interest in my fitness/exercise routines!
Now, if I'm being completely honest, with all of the travel over the past couple weeks I've been really inconsistent (and sometimes, just flat out lazy) with my workouts. lol Back in October I even made a big goal of trying to lose 25-30 pounds in an effort to get to my pre-pregnancy weight (as a part of my #90DaysOfMomentum Challenge). What can I say, I'm an audacious goal setter... who also loves baked goods. HA!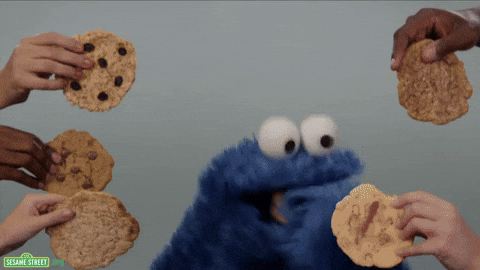 Much like people, I've rarely met a cookie I don't like. :)
With those goals in mind, two weeks into my challenge I purchased an isolated boxing [body] bag, and started using my jump rope, as a part of a 30 day jump rope challenge. I felt great, and succeeded a whole (whopping!) 2 days of completing the challenge before I fell off the wagon. lol But you know what they say, it's not about how many times you fail-- but how many times you pick yourself up.
So rather than solely focusing on the exercise, I decided to invest my efforts into the nutritional aspect of this challenge. I took a week to cleanse my system a bit and avoided carbs which helped jumpstart a little bit of change. Staying true to that goal, I managed to lose about 8 pounds (before the setback of the Holidays and all). lol So for these last days of my challenge, I've decided to kick it in high gear and call on the help of some reinforcements.
Where two or more are gathered... "You can do iiiiiiitttt!" lol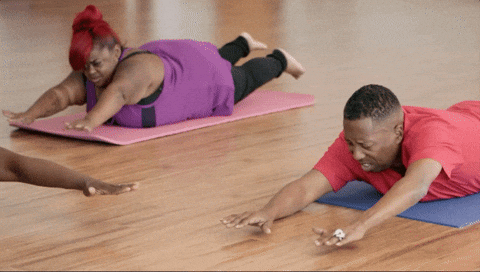 Knowing my tendencies (as it relates to workout motivation), I know that I am typically more motivated in a group setting. And I'm pretty sure that is has everything to do with accountability. People holding me accountable for pushing myself to my best potential, people to lovingly compete with and challenge myself-- and yes, even people checking in and calling me out when they haven't seen me in a while. lol Like prayer, working out in groups encourages all of those involved and exercises our faith in ourselves and each other.
So with that said, I'm super excited to announce that for the month of December, I'll be partnering with OrangeTheory Fitness in New Providence, NJ! I'm super stoked about seeing how the science behind OrangeTheory's signature "afterburn" helps sculpt and tone my body over the next 30 days. My intention is to attend at least 5 classes per week; according to Orange Theory, at that rate I could be seeing tangible results within 2 weeks!
"Backed by the science of EPOC, also known as the afterburn, 12 minutes or more in the Orange Zone will keep you torching calories for up to 36 hours after your workout is complete.In 5 sessions, you will be feeling the difference. In 10 sessions, you will be seeing the difference. And in 20 sessions, you will be living in a completely different body!"
The pictures below were taken in late October, (with the first being before I did the carb-cleanse), and the rest of the images being during that same week. As you can see, I lost some bloating-- but there is definitely still a lot of extra bawdy that is visibly covering the potential muscle that exists under the surface. lol
I owe you guys a current pre-OrangeTheory Fitness body pic (along with some body measurements) so we can track the results for the month. But unfortunately due to my travels (and a tight content crunch on the day of), I wasn't able to do so before doing this blog post. So in the meantime, I hope recording my weight on the day that I started OTF will help make due. This was taken right after my first class.
Don't get me wrong, I love my body. I'm very appreciative of the fact that it's healthy and functions as it should; But who wouldn't appreciate a stronger and leaner body (with a healthy heart to match)?! I'm sharing all of this in the hopes that you'll all hold me accountable during this month, and also to encourage (and potentially inspire) some of you to join me! Obviously, because you're my fam bam-- I definitely want to keep you all in the loop and updated on the progress, so here's the plan:
Announcing the partnership by way of this blog post (and the accompanied "before" images)

Doing weekly weigh-ins and sharing them on my instagram account (so make sure you don't miss my Friday stories!)

A final video sharing my experience in the classes, results, etc, and what I loved most about the Orange Theory studio sessions!
Bada-bing, bada-boom! Hopefully I'll have some great news (and results!) to share about the experience starting in 2019, and how I maintain them beyond! :)
Have any of you ever tried an OrangeTheory Fitness class?! I'd LOVE to hear about your experience. I took my first class a couple days ago and it was one of the best workout experiences I've ever had. I can't even lie, (not even) midway through my first workout at the studio I felt like I needed to take a little break and take it down a notch in order to avoid vomiting. Can we say #SignsOfAGreatWorkout, much? lol Otherwise, if you haven't tried OrangeTheory yet, what are some of your favorite at-home workouts?
Until the next time, #LiveRi¢h and Happy Dream Chasing!
Xx,
E
#Fitspiration #fitnessgoals #fitmom #fitness #getfit #OrangeTheoryFitness #OrangeTheoryNewProvidence #mommyworkouts #PostPartum #postpartum #postpartumdiet #postpartumhealth #fitnessinspiration #fitnessmotivation #effectiveworkouts #greatworkouts #MommyBlog #mommybody #MomBlog #90DaysOfMomentum #momhealth #OrangeTheory #OrangeTheoryFitness