'Tis The Season For A GIVEAWAY: Baby K'Tan's Weekender Bag (Review)
Hey there #LiveRi¢h Fam,
It's the Holiday Season, and nothing says "Holiday" like a gift's! ....Well for some people at least. lol Though I'm not really one for typical holiday gift giving, since it's the week of Christmas, I'm tapping into my inner Oprah and doing a little Holiday giveaway!!!
If there is one thing that every #LiveRichMommy needs, it's a bomb diaper bag. Well, look no further because Baby K'tan has created one for us and it's called "The Weekender". Appropriately so to, because this bag has been created to hold everything necessary to handle an amazing weeekend with your babies in one place... and without fuss. The best part is that the bag is actually cute!
There are so many reasons to love this bag, and I've shared them all in this review. Check it out!
My favorite features of the Weekender Bag by far include:
The stink sealing anti-microbial and anti-bacterial wet bag
The thermal insulated bag (for keeping food warm, and bottles cool)
The easy-to-find changing pad
The bag's 9 different compartments for keeping things organized
The overall large size of the bag
The Baby K'tan Weekender Bag retails at a sound price of $89.95. But one of you lucky members of my Live Rich Fam will be winning the bag for free. Enter to participate in our giveaway in these 3 easy steps:
Follow me (if you aren't already) on Instagram: @LiveRichMommy

Tag at least 3 friends to the giveaway

Leave a comment sharing what makes you a #LiveRichMommy, and how this diaper bag will help you level up and rule your Momiverse!
Winners will be announced on December 25th aka Christmas day!
That's it! I mean, I'm no Santa , but can I get a Ho, ho, ho? lol I look forward to reading your entries, and until the next time-- #LiveRi¢h and Happy Dream Chasing!
Xx,
E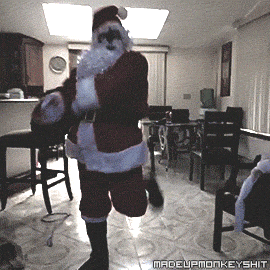 psssst: Discovered this post too late and bummed that you missed this giveaway? Subscribe for our mailing list (we don't spam), so you can be kept in the loop for other goodies and when the next one comes around! ;)
#Christmas #holidaygiveaway #giveaway #GreatGifts #Gifts #MommyBlog #Mompreneur #MomBlog #momlife #giftsfornewmoms #greatgiftsformom #momgifts #Gifting #Giftgiving #HolidayShopping #TheHolidays #babyktan #BabyKtan #BabyKtanWeekenderBag #WeekenderBag