Get Your Glow-On: DIY Natural Face Mask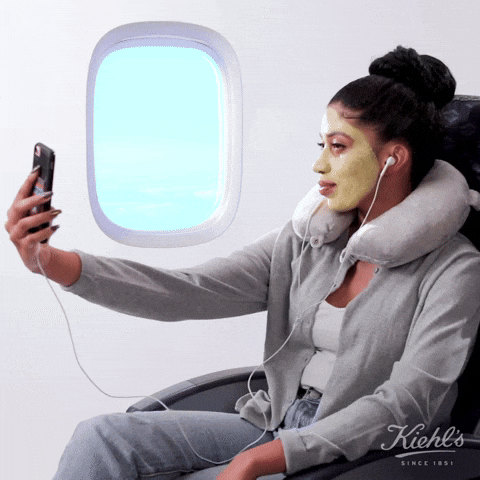 Hey there Live Rich fam!!!
Today's #ThriftyThursday post has nothing to do with fashion, but everything to do with self-care, preservation, wellness and good living (on a dime!). lol
The core of living well really does start not only with what we eat, but what we put on our body as well. I remember at one point thinking that only "fancy" people, or people with tons of money were the only ones who could afford the "luxe" experiences of self-care and #treatyoself moments. Not only have I learned that that's not true (everyone is deserving of self-care)-- but there are a lot of inexpensive, creative, and frugal ways to give yourself the luxe treatment without having to shell out the luxe bucks! 😌
In my newest video in collaboration with LittleThingsUSA, I'm sharing how I made a natural #DIYFaceMask using basic items found in my kitchen, along with the results! Since it's natural, it's also a great way to have a spontaneous, fun and creative #athomespa day with the kiddies! 💃🏿 So I look forward to trying this with @Arriaandjaiyce!
TAP HERE to head over to the "Truth Bomb Mom" FB page and watch the full video!
Would you ever try a DIY face mask? And if you already have, comment below (or on our FB page) sharing some of the ingredients you've used in the past, and how effective they were!
Thanks for watching and until the next time, #LiveRi¢h and Happy Dream Chasing!
Xx,
E
#selflove #DoItYourself #DIY #TeamNatural #naturalwellness #naturalfacemask #facemask #oatmealfacemask #GoodEating #goodskin #naturalbeauty #naturalbeautytips #skincareroutine #acnetreatment #naturalacnetreatment #spaday #athomespa