Hairy Situations: Loc'd and Loaded (1/30/19)
Hey there #LiveRi¢h Fam!
I've always admired a gorgeous and well kept-head of healthy locs. As a matter of fact, my favorite "styled" hair look (even as a "loose natural") has always been a variation of grown out braids or havana twists. The problem was that as the hair would grow out, the tension on my edges wouldn't allow me to wear the look long. Aside from that, the idea of growing locs just always seemed like such a permanent option; especially when the hair industry was developing so many alternatives to achieving the same look... without the need to dedicate the time to get them. Alternatives like faux locs and even crocheted faux locs!
Last year I tried out the crocheted faux locs (with the help of my sister) to see how I would feel about it. As I suspected, I loved it and thus a serious loc conversation was awakened within me. haha I know. It sounds deep, because for me the consideration felt that serious.
If you follow me on instagram and view my stories then you already know about the #lovehate relationship I've been having with my natural hair. A couple weeks ago I put it out there that I was heaaaaaavily considering either getting locs or cutting off my hair. I even did a poll to see what you all thought about the two looks. Apparently great minds think alike because almost 90% of those who participated were thinking what I was already thinking. 😌
So that same day (after spending an ENTIRE day prior doing loc research), I called my fave natural hair salon (The Natural Hair Studio) to set an appointment for starter locs installation. All week leading up to the day I couldn't help but get giddy at the thought of my decision. My mood was happy, light, and expectant.
To my benefit, as I was doing my research I saw so many people who were sharing their loc journey. Seeing these posts and videos were so helpful, encouraging, and educational. I felt like I was going to loc university. lol There was (and is) so much to learn about this version of natural hair... but what I found more than anything was that is a really personal experience for everyone who opts to loc their hair. It makes perfect sense! Last year I wrote a blog post talking about how I learned self-love through my natural hair journey. I grew so much! So with that said, (as with many things in my life) I've decided to document and share my loc journey as well. I'm not sure how long it will last-- but I'm very much looking forward to seeing how they grow, and the lessons that I'm able learn about myself by way of this journey. I'll be doing monthly blog posts, but I'll also be doing videos and sharing them over on my youtube channel... so make sure you're subscribed to both (blog and channel)! :)
Are you ready to come along on the ride? You can start by checking out the first #LiveRichLocs video (pre-loc install and starter loc day) below. It's officially going down!!! I'm so ready to enter the next phase of my #naturalhairjourney as a part of #locnation. Lol. No more #fauxlocs for me!
For any of you who have experience with locs, I'd love to hear about your journey! Feel free to drop any tips/tricks in the comments below. And for any of you who may have any questions about my hair journey up to this point, you can drop them there too! Maybe I'll do a Q&A viddy. lol
Until the next time, #LiveRi¢h and happy dream chasing!
Xx,
E
...just in case it's not evident how excited I am. Darn youtube and their thumbnail options! ...but I secretly kind of like it. lol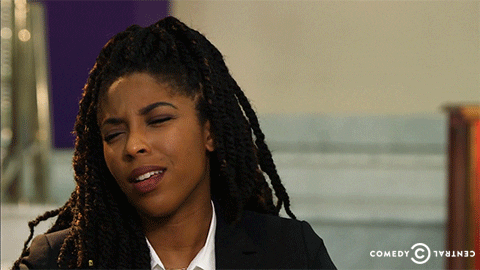 PC: Christine Lasan
#liverichmovement #LiveRichHair #LiveRichLocs #LiveRichLocs #StarterLocs #locs #beginnerlocs #naturalwellness #NaturalHair #naturalhair #teamnatural #locdnaturals #fauxlocs #crochetlocs #EricaLasan #Yesthetics #YestheticsbyChristineLasan #ChristineLasan