5 Ways To Show Yourself Love on Valentine's Day!
Yes, receiving loving moments and sentiments from your partner is great, but how about showering yourself with some love today? ...Your significant other can join in too (if they want). lol
Hey there Ri¢hster Fam!
HAPPY VALENTINE'S DAY!!! If you guys are anything like me and Nick, then you probably don't buy into the commercialized aspect of the V-day fervor. Sure, celebrating your partner is nice, but it shouldn't just be limited to days that require marketing and selling cards. Love and devotion should be celebrated every day, and they don't require gifts in order to be felt. But for everyone considering exchanging gifts this Valentine's day, just know that the best gift that you can ever give your partner is an investment them-- their dreams, their aspirations, and their wellness (there's no time limit on that)! Flowers, chocolates, and a romantic candle-lit dinners, are just as nice on June 14th, as they are on February 14th. Just saying!
...But if we're talking self-love, now that's something that I can get behind showing myself a little more of on February 14th-- because, why not?! lol So for this blog post I'm sharing 5 ways that I'm Self-Loving this Valentine's Day, and I hope you will too!
5 Ways to Shower Yourself with Extra TLC this V-day
1) Self-Care Soak Sessions. If you took a moment to check out my 2019 Vision post, then you already know that this year I'm all about my weekly bath for relaxation. It's a new practice that I am thoroughly enjoying and look forward to every week. This week I'm doing my routine 3 days early (and even throwing a new body exfoliating situation into the mix)! So good! It smells simply delightful, and is sure to get me in a loving mood!
2) Wine and Dine. Tonight I'm skipping the kids meals (i.e: spaghetti) and preparing to indulge in a nice gourmet meal for myself courtesy of WW (Weight Watchers). Wine is sure to be included, along with some soft tunes, and romantic lighting to match. Part of my resolutions this year is also to get my health and wellness together... especially as it relates to food. I love seeing color on my plate and generally don't have a huge issue eating well-- but I must admit that baked goods and chocolate are my kryptonite! Nothing makes my stomach go pitter-patter like a warm cookie, or a handful of peanut M&Ms. lol Another issue for me (as a vegetarian) has also been keeping my food choices versatile enough to keep me interested in meal prepping. Given these challenges, I would resort to what was quick and easy-- which coincidently usually involves a lot of carbs, but would leave me feeling bloated and gross.
Well that's all changing, thanks to my friend Karen Francis! She recently gifted me with a 3-month membership to Weight Watchers, and there are SO MANY quick, and easy recipes included that are keeping me on track with my goals-- without sacrificing taste! I'll be sharing more on this part of my health journey in the weeks to come, so stay tuned! ;-)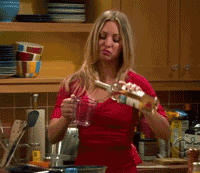 3) Slip Into Something Silky. Another part of my vision for the year is to live a more beautiful life. That means ridding my life, space, and home of things that I've kept around merely out of convenience and not wanting to be "wasteful"... that includes my underwear drawer! :) Last year I read "The Life-Changing Magic of Tidying Up" by Marie Kondo; and if has really changed the way I interact with stuff. There is so much that we deserve to get rid of, but keep because we don't know any better, we don't want to offend others, or we simply don't think that we can do better. But whatsoever you believe (and keep in your space), you become-- and right now I'm of the mindset of being transformed (for the better).
So after having Arria in 2016 I started investing in more sensual (and good feeling) lounge wear and intimates, for while I was at home. I really hated the fact that even as a full-blown adult (and new mom)-- that my underwear drawer looked the same way that it did in college. lol So I started tossing stuff that I didn't want and signed up for an intimates subscription service! Talk about a game changer!
Since then I've become a big fan of that "robe life" (especially the pretty ones), and appreciating my body in lingerie... I enjoy seeing myself in a more mature and sexy light, because hey-- your sexy doesn't stop just because you become a parent! And for the not-so-intimate moments, I also started investing in comfortable loungewear such as this super cute "silk" (it's really a polyester blend) pajama set from Amazon for lounging around the house! Just because because I'm a (stay-at-home) mom doesn't mean that my daily uniform at home has to consist of old cotton sweats. When you look good, you feel good. So today I'm showing myself love in ways that I'm sure my husband Nick will appreciate seeing (a little later in the evening) as well. lol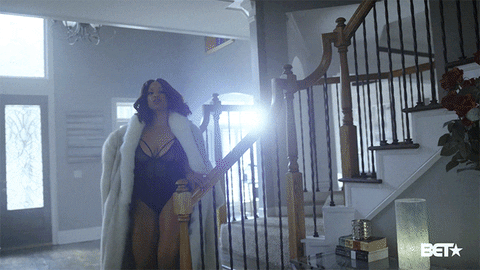 4) Sweat It Out. What's better for matters of the heart, then caring for your heart?! A healthy heart is a happy heart, so I plan on going on a nice long run in the AM to get my endorphins and blood pumping early. Thanks to my newest purchase-- a Smart Watch-- I'll be able to track my miles in style! It's cute, stylish, and functional-- which is perfect for my lifestyle, keeping track of my 2019 wellness goals, and beautifying my life.
5) Lay It Down. This probably goes without saying, but I'll be getting a great night's rest because ... well, I'm sure you can guess the rest. Make sure you get yours too mamas! :-) lol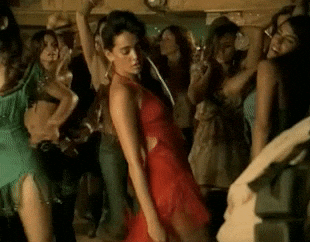 Now that I've shared a couple of the ways that I'll be loving on myself. I'd love to hear from you guys. Do you practice self-love on Valentine's Day? Do you even buy into the holiday? I'd love to hear from you guys in the comments below or over on our facebook page! Let me know how you're showing yourself love today, (and all of the other 364 days of the year)!
Until the next time, #LiveRi¢h and happy dream chasing!
Xx,
E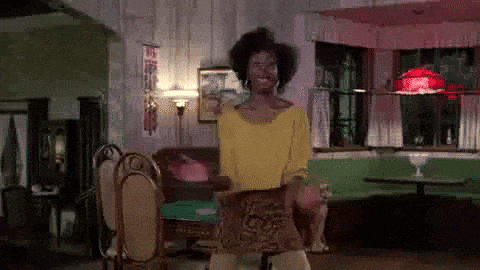 #selflove #valentinesday #howtopracticeselflove #lovingyourself #howtoloveyourself #2019Goals #2019Vision #GalentinesDay #couplethings #romanticthings #lovelanguage #lovelanguages #loveandhappiness #5lovelanguages #loveandmarriage #loveholidays #WeightWatchers #WW