A Blogging Milestone: Here's to 100!!
Can you believe it? We've reached the milestone of 100 blog posts (in less than 2 years of blogging)!
Hey there Ri¢hster Fam,
Can I take a moment to get a little honest and emo with you all? ...GREAT! (Because it was coming anyway) lol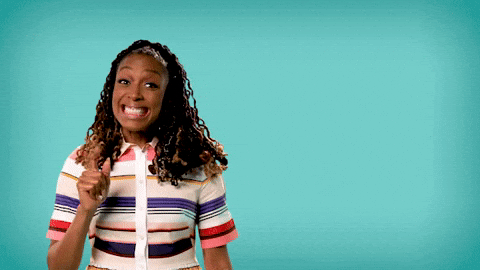 In a world that mainly busts out the champagne and balloons to celebrate things like reaching 100,000 followers/subscribers, I find it important to celebrate the "little wins." After all, it's the compilation of "little wins" combined with consistency that lead to the "big" wins, right? So I'm choosing to celebrate it all... during every stage of the process. Right now, that means celebrating hitting 100 blog posts; so I did an entire in-house shoot (with me-myself-and I) to celebrate this milestone! ...Because, why not?! lol
I never in a million years ever considered that I would become a blogger. As a matter of fact, my first LRM blog post was about how much I hated writing! haha. My, so much has changed over the past year! Writing has become my outlet. As a society we're all developing shorter attention spans, so I'm not sure how many people actually read my blog posts in their entirety... but I thank all of you who have been rolling with me so far these100 posts in. Apparently I've had a lot to say! lol
Blogging is the most consistent creative endeavor I've ever done-- and surprisingly enough, it has also been one of the hardest creative endeavors I've ever done. It has been challenging for me in ways that I would've never expected: requiring the most of my energy, creative thinking, planning, strategizing, and outside-the-box thinking that I've ever had to invest into a personal project. That said, it has also been one of the most rewarding: both financially and in self-growth. I've learned so much lot about myself (and my creative process) by way of this little passion-project of a blog. Some of the skills that I've gained (and improved) since starting the blog include:
-planning content
-helped fully craft and execute creative vision from concept to creation (across the board!)
-reconnecting with myself and my self-evaluation process
-helped me re-discover my purpose
-has re-instilled my faith
-has helped me meet cool new people
-has helped me get outside of my head and push myself to operate outside of fear: asking for what I want
-has helped me capture and create some beautiful moments with my children (and others with my husband) ;-)
So outside of improving my writing-- this blog has really enriched my life in so many ways!
Each blog post feels a bit like a therapy session where I share my thoughts, goals, aspirations, and successes with you all-- My #LiveRi¢h family. Some of these things, I hadn't even fully processed (before bringing it to the internet)-- but I've been able to "work them out" with you all, by way of this platform.
Outside of busting out the gold balloons (and wine! lol), I'm celebrating by sharing my top 10 favorite blog posts that I've written so far. These posts are mean a lot to me because they caused me to reflect in ways that made me uncomfortable in some way, shape, or form... which ultimately means that they helped me bloom in some way too! I hope that you enjoy reading them, and that you're able to gain something from them that blesses/enriches your life (in motherhood and beyond) as well.
Loving Self-Love Through Natural Hair
Misconceptions About Stay-At-Home Moms
Breastfeeding (The Second Time Around)
5 Tips To Juggle Your Creative Hustle & Parenthood
Creating Vision (Vision Boarding)
10 Things I've Learned In 11 Years of Love
"Level Up" with Natural Parenting
5 Ways to Show Yourself Love on Valentine's Day
Thank you for all of you who have read a post, left a comment sharing your own personal experiences, or kind words about how my words/work has helped your life's journey (parenting and otherwise). You have no idea how much much your words encourage me in the quiet moments when I need them most.
Lastly, a SUPER thank you to all who have taken a moment to share my content. You have no idea how much it meansssss. I work really hard creating (in the various media forms) across all of my platforms because this is truly a form of self-expression for me; it's not about the money. ...though making a lil moolah definitely helps! In all of the years of creating, I've come to recognize the importance of validating the value of skills that I've nourished and cultivated over the years... especially now that we have kids-- ish is getting expensive, and the kids gotta eat! lol That said, thanks to you all taking interest in my work, 2018 was the first year that I really started making money from my craft-- sharing the content helps supports that. So really, and truly, from the bottom of my corazón: THANK YOUUUUU!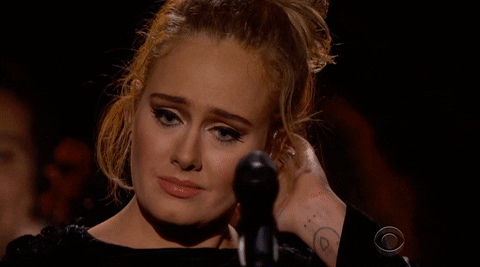 The part that blows my mind is that this is just the beginning!!! We're only 100 posts into whatever it is that God is doing through this platform. So I can't wait to see how this blog (and the Live Rich Mommy brand as a whole) grows over the coming years. There's so much to be learned, and so much to do-- and I look forward to sharing it all with you guys.
I love you all so much, and I mean it truly. Leave a comment below sharing which posts have impacted you the most, which have been your favorite, and what type of content you'd like to see more of in the future!
Until the next time, #LiveRi¢h and Happy Dream Chasing!
Xx,
E
#BlackMomBlogger #MomBlog #momblogger #bloggingmilestones #LiveRichMommy #momboss #MommyGoals #MommyBlog #Mompreneur #visionarymoms #momlife #stayathomemom #creativemoms #balancingmotherhood #jugglingmotherhood #lovingyourself #howtopracticeselflove #DoItYourself #selflove #selfcare