1 Month Loc Update: DOs/DON'Ts of Washing [Starter]Locs
Jewelry: My handmade line (www.QuEricaLiveRich.com)
Hey there #LiveRi¢h fam!!!
Listen... knowledge is power; and that lesson doesn't just apply to school studies, okay! I'm officially one month into my new loc journey, and I can't even lie, the current status of my hair has me feeling like: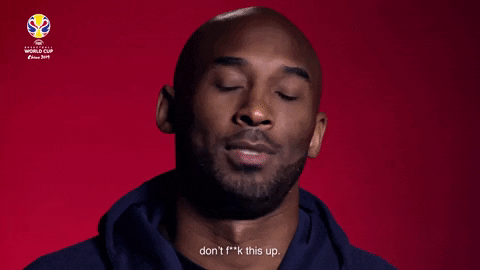 I have learned so much within this first month, the first of which being, PATIENCE!!! The second being that there's so much more to learn, and apparently that includes things like appropriate terminology: dreads aren't the same as locs, there are different forms of locs, and today I learned that just because you have starter locs doesn't mean you can refer to yourself as being "loc'd." Seriously, as "easy going" as the loc'ing process is supposed to be, there's a lot to be mindful of.
I'm not a professional hair expert, nor have I ever claimed to be. I'm learning so much about my hair (and myself as an individual), by way of this process. So by no means are my thoughts the right answers. I'm just sharing my experiences along this journey as they happen. It's so easy to get caught up in wanting our hair to look like those that we highlight and pin for #Locspiration -- but truthfully, no two loc journeys are the same. I think it's for this reason that I'm so enamored and intrigued by the process-- it's not perfect, it's unpredictable, can be seemingly messy, and it's unique to the individual. ...Much like life, and God's plans for each of us within it!
Having said all this,I'm really enjoying this process of leaving my hair to do what it wants and not having to do anything with it on a weekly basis. I also love the fact that for the most part, my hair always looks (more-or-less) done! #Winning But just as these have been my highs, goodness did I almost hit a hair low last week. Remember in my first #LiveRichLocs video when I mentioned that washing my hair was the one thing I was concerned about? Well, it turns out my fear was a valid. I washed my hair this past week and the results were... underwhelming to say the least. lol
Listen, I'm no loctition, natural hair professional, or anything -- I'm just a natural hair'd novice. But goodness, did I learn from my washing my #starterlocs for the first time. SMH Check out my newest video below, and then let's discuss 7 DOs/ DON'Ts of loc maintenance that I've learned in the week since!
**Please note: In an effort to help others learn from my mistakes, I'm purposefully sharing every aspect of my washing process... including the things that I did wrong. Please kindly watch through to the end before making comments stating how "wrong" it all is (if you're considering doing so). :)​
A few days after my hair washing fiasco I happened to come across an amazing resource on YouTube-- Yannie the Locologist! I watched hours of her videos that day; and though I'm completely new to this, I felt a little more confidence in my ability to care for my newly chosen hair path. Her advice for hair maintenance may be intended for the loc community, but I think there's plenty of great advice in there for loose naturals in as well.
I would highly suggest checking out her platform to soak up her knowledge and good vibes. But for those who are starter loc babes like I am, check out some of the highlights!
LOC MAINTENCE DO's/Don'ts
(according to Yannie)
DON'T listen to everything you hear and see on social media (yes, that means me included)! lol Platforms like YouTube and other blogs can act as great guides, but consult a professional when questions arise; and with this, also realize that your loc journey isn't going to look like anyone else's.
DON'T use regular water for routine moisturizing of your locs. Apparently this (especially when combined with the use of oils) isn't conducive to helping the moisture absorb into your hair. Instead, Yannie suggests using rosewater. You can purchase it on Amazon for less than 10 bucks!
DON'T use regular shampoos and conditioners intended for loose natural hair. They are created to clear hair strand-by-strand which is counter productive to the locking process; which is essentially the culmination of matted hair. She suggests using Dr. Bronner's (the peppermint for its holistic benefits).
DON'T wash your hair too often! It's drying and apparently doing so can also (weirdly enough) make your hair smelly!
DON'T re-twist/retighten your hair too often, or pull your hair up too tight. It can cause hair loss and a number of other issues.... but that's not just a loc thing, that's a hair thing in general!
DO keep your hair/loc maintenance routine simple-- there's no need to complicate the loc process with stuff (i.e. creams, butters, and other products). Time and patience is what locs are made of. Also recognize that the same practices used during your lose natural days are NOT the same as those needed when you're trying to loc your hair. (This is a lesson I learned from the Apple Cider Vinegar rinse fiasco shared in the video above).
DO be mindful of what you're using in your hair. When it comes to moisturizing, oils are the solution of choice-- but refrain from using a bunch of different oils. Though oils are a natural remedy, they still serve very specific functions in nature... and that those purposes still apply to topical hair/body applications. That said, it's suggested to limit the number of oils to one, and do your research to know what the oils being using are best suited for.
DO spritz your hair when it feels dry (see above)
DO show your scalp extra TLC. Healthy scalps = healthy hair. Don't apply anything to the locs themselves (it attracts lint, dirt, and other environmental things and can also cause buildup). Instead focus on oiling your scalp.
DO drink plenty of water, eat healthy, exercise patience, and enjoy the journey!
Whewww, with everything I've learned in month one, I can't wait to see what lessons I gain in the second month of my loc journey! If you like this post, as well as the video shared above, then please follow me on IG and Facebook. I'm always sharing about my beauty, health, and wellness journeys there. And if you like the video shared above, then please subscribe to my YouTube channel so you don't miss out on future updates and content!
I'd love to hear about the top 3 lessons you've gained from your chosen hair journey (loc'd or otherwise). Drop them in the comments below. :)
Until the next time, #LiveRi¢h and Happy Dream Chasing!
Xx,
E
ps: If you like any of the jewelry worn in these images, then you can head over to my shop to purchase some for yourself! :)
#fauxlocs #beginnerlocs #locs #LiveRichLocs #StarterLocs #locdnaturals #crochetlocs #LiveRichLocs #howtowashstarterlocs #washingnaturalhair #naturalhairdosanddonts #dosdonts #LocDodDonts #Locdosanddonts #YannietheLocologist #LocsByYannie #starterLoclessons #StarterLocmistakes #locjourneyrevelations