Q2 Vision Update: How Are Your Resolutions Holding Up???
Heyyy there Ri¢hster fam!
We have officially entered the month of April, so you know what that means: Q1 of 2019 has come to a close and it's time for a Vision Update/Check-In. How are your 2019 resolutions doing? Are you flaking on some goals? In need or re-committing to others? Or now that you've done some of the work, does your vision need some adjusting (because sometime's that's a thing too!).
No matter what your answer to any of these questions is, just know that it's okay. You're not alone, and you haven't ruined your chances for manifesting your 2019 dreams-- the most important thing is that you're making time to take stock of what's working, and what's not working so you can shift accordingly. ...Not to mention, you still have a whole nine months to slay, and make 2019 your best year yet!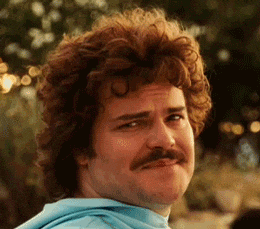 As for me, I'm thrilled at how the first three months of the year have treated me so far-- and also really surprised by how quickly they've flown by! This year's vision board has definitely helped keep me on track with my 2019 declarations so far; especially since it's in a place where I have no choice but to look at it every day. lol I could go on rambling about all of the goals that are in progress-- and so I have... in the video below!
For those of you who may not have time to watch right now (I encourage you to add the video to your "watch later" list), but in the meantime, I've listed my top 5 highlights so far.
TOP 5 VISION HIGHLIGHTS (for Q1 of 2019)
1) Sharing my love of art with the kiddies-- so far this has been my most fun resolution/goal to put into practice. The kids and I have already visited 6 museums so far this year!
I love being re-inspired and taking in the creativity of others-- and I love seeing the art through the eyes of our children. Arria asks a ton of questions, loves calling out the colors and shapes she sees, and she's also taking more time to draw/"paint" on her own at home too. lol
In addition to the fueling our inner artists visually, on many occasions where we've visited the museum we've also had opportunities to create art ourselves! Many of the museums have family fun labs meant to foster creative play/art and craft activities for the entire family! I'm going to chat more about this in a future post, so make sure you're subscribed to the newsletter so you don't miss it when it drops! :)
2) Body goals are staying on track - I'm officially 2 months in and still doing Weight Watchers; still losing weight too! :-D Am I at my goal weight? No. Have I lost a good amount of weight? ...Not as much as you'd expect. But like Tony the Tiger: I feel GREEEEEAT!!! Energetic, Happy, Joyful, Light, and so much more. What's best is that (as I shared in my last post (about my WW journey) I'm experiencing a shift in my relationship and interaction with food. This program is causing me to change lifestyle habits that are bettering my life even outside of food, which is allowing me to gain and access all-around happiness ...AND more access to my pre-pregnancy wardrobe! lol
Super grateful for this program and for my friend who put me on!
3) Self-care and beautiful living space goals are still popping - Thankfully I've been keeping to my workout schedule and vision board goal of simply being active everyday. A couple of months ago, I even invested in some new tech gear (a Galaxy Watch) to help me stay accountable. So far I LOVE it, in more ways that I would've expected. I just need to be more consistent with my weekly spa bath soaks. ...but I'm working on a remedy for that. ;-)
4) New projects are slowly but surely coming along. I may drop the newest one (a podcast!) next month!!! 😆 ...I'm chipping away at it! 5) Job search is going well. Pray for me ya'll! By the time I publish this post, In Jesus' name I'm claiming that I'll have a wonderful testimony/update to share with you all!
FOCUS GOING INTO Q2
With all of the goodness shared in my highlights, you're probably wondering what hasn't been touched on my vision list. Well, I realized that one thing I have yet to wholly tackle is my finances. I've come to recognize that this area of my life is one I generally tend to run away from. So in knowing this, I'm now making it part of my key focus for the next 3 months. Continuing to grow my brand and personal projects, but also finding ways to monetize my work... and doing so smartly. The goal here is to work smarter, not harder-- because Lord knows I'm already working hard enough! lol
If you've been following the blog or my social media channels for some time then you may already be familiar with some of my many hustles:
Content Creation & Video Production (for myself and other digital media outlets)
On-Air Hosting
Guest Blogging
Social Media Management
...And soon I'll be adding a Podcast in the mix! (Stay tuned. More on that soon!)
But even with all of this, financially I could afford to be doing a lot better. At one point I was doing a lot for free, simply for the love of the craft and expressive creation-- but a sister's gotta eat... and so do my kids! lol So I simply have to start monetizing all of my projects in a way that works. I mean after all, this blog is called #LiveRICH Mommy; and while it's not about having all the monetary gains in the world-- as a child of God, my divine inheritance does not include me living in poverty... OKURRRRT!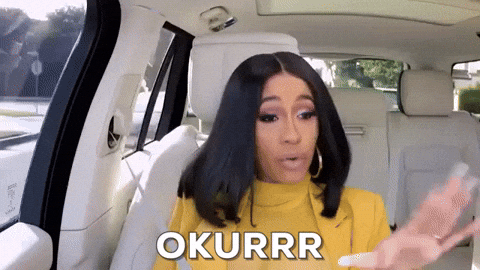 That said getting my financial life in order is going to take some serious focus, but I'm up to the task. I've been working on landing a consistent gig (in addition to my hustles) in order to bring in steady income and allow for financial planning. And I've also been signing up for credit courses and other resources to help me get a better snapshot of my current financial situation (credit, income, loans, etc.) so that I can better plan and prepare myself (and my wallet) for financial success. lol
Outside of building my financial awareness a couple of other steps I plan on taking include:
Creating sales goals for my merchandise - summer is peak season for my new collection

Creating a savings plan and building up my emergency fund.

Once I get my job, paying off all my credit cards.

Researching at least 2-3 outside-the-box ways to expand my horizons in monetizing each of my hustles. Any suggestions you (my digital fam) may have to offer are welcome! :-)

Figuring ways to invest back into the business -- in order to preserve my most precious commodities: time and peace of mind. For me, that means building a team to assist in the vision-- and really staying in my own lane. Sticking to doing only the things that I do best and that bring me joy-- then outsourcing the rest!
Whewwwwww, okay. I know that the next 3 months will require a lot, but I'm up to the task, are you?
So with all that said, I wanted to check in on you guys and see how your Q1 went and how in-line you're living with your vision. What are some goals you've crossed off, and what's keeping you from achieving the rest? Comment below and let me know.... we're in this together and still have 9 months to manifest what we dare to speak out loud! LET'S GO!!!
Until the next time, #LiveRich, and Happy Dream Chasing!
Xx, E
#2019Vision #VisionBoards #creatingvision #visionarymoms #2019Goals #MommyGoals #fitnessgoals #Goals #NewYearNewGoals #bodygoals #Resolutions #NewYearsResolutions #womenoffaith #havingfaith #NewYork #kidsatmuseums #mommymotivation #spaday #Imjudgingyouthedobettermanuel #LuvvieAjayi #WorldTradeCenter #WTC #GroundZero #entrepreneurialwomen #EntrepreneurialMoms #Mompreneur #BlackMomBlogger #BlackMompreneurs #MoneyMakingMoves #Money